Today, when thousands of lectures and books can be accessed online easily, learning physics is easier than ever. Ironically, when there's so much learning material available, choosing a textbook or a lecture course can cause a headache. That's why we're gonna take a look at some recommended textbooks, starting with a list of physics books. The books were selected by considering personal experience, reviews, price and lecturer recommendations. The cover pictures and links to amazon have been added for convenience. Also, for those short cash, I've added a few free textbooks available online. The books are listed in no particular order.
1. University Physics with Modern Physics by Young, Freedman & Lewis Ford
University Physics is one of the most popular physics textbooks used in many universities around the world. This beast of a book  (1600 pages) covers all the basics that a physics or engineering student might need, plus adds a thorough introduction to modern physics. The
topics covered include: mechanics, thermodynamics, waves, optics & modern physics. The modern physics section covers relativity, quantum mechanics, particle physics, cosmology & atomic structure. Due to the relatively high price of the 13th edition, many students might prefer the 12th edition, which covers mostly the same topics.
2. Physics for Scientists and Engineers with Modern Physics by Douglas C. Giancoli
This one is another popular textbook focusing on the basics of physics for university students. The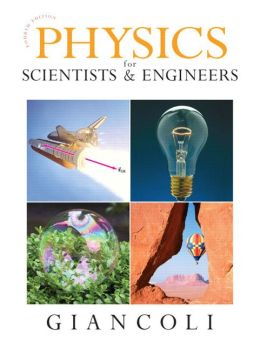 book is a little shorter and cheaper than University Physics, however it covers almost the exact same topics. The textbook has a nice structure, with an emphasis on examples. In addition, it is calculus based, which is pretty standard for many of similar textbooks, however, this book seems to have the right level of difficulty. For students from other disciplines, or simply those, who are looking for something lighter in terms of math, there is a very nice algebraic introductory textbook by Giancoli called Physics: Principles and Applications.  This text is cheaper and is dedicated to pre-med, agricultural, technology, and architectural students. 
3. Fundamentals of Physics by David Halliday, Robert Resnick and Jearl Walker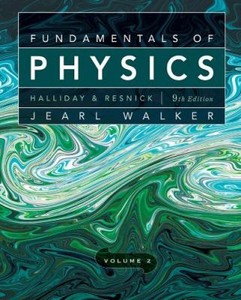 Here we have another classic textbook, which is often regarded as the gold standard of freshman textbooks and also happens to be my personal favourite. What is more, in 2002, Fundamentals of Physics was named the most outstanding introductory physics textbook of the 20th century by the American Physical Society. Like other books from this list, Fundamentals of Physics is a huge tome that covers all the major areas of undergraduate physics. In particular, the main topics include: basics of physics and mechanics, waves, electromagnetism, thermodynamics, optics and special relativity. The extended edition of the textbook also covers such modern physics topics as quantum mechanics, solid state physics, atomic and molecular physics and cosmology. Two great features of the book, that I found especially helpful, were the sample problems for each topic and the summaries after each chapter, which were invaluable during exam revision. In addition to that, Fundamental of Physics has plenty of problems after each chapter, which are also a great source for extra practice.
4. Physics for Scientists and Engineers: A Strategic Approach by Randall D. Knight
Physics for Scientists and Engineers is another widely acclaimed textbook used in physics classes all around the world. The author
has a reputation of using as little math as possible and focusing on the logic of problem solving, which you may like or hate depending on what you want to learn. The book is often mentioned among the textbooks that focus on educational research to update and improve the material with each new edition. This is obvious in the new edition, which has additional chapter previews, challenge examples, problem sets and summaries.
5. The Feynman Lectures on Physics by Richard Feynman
The Feynman Lectures on Physics are often regarded as one of the most popular physics textbooks ever written. And while it is hard to say if that is true or not, one thing is undeniable — these lectures are invaluable when it comes to teaching conceptual understanding of basic physics. Most people, including experts of the field, recommend The Feynman Lectures due to their intuitive explanation of complex topics and an original approach to teaching undergrad physics.  One disadvantage of these books, however, is a lack of focus on problem solving, which is obviously a major part of any physics course. Despite that, most physicists would likely agree that anyone with an interest in physics should read these books at least once.
Agree, disagree? Have your own favourite textbook? Please share in the comment section below.
Extra links:
A free physics textbook: Motion Mountain
List of free science books, including many textbooks
A huge list of recommended physics and math books
Comments
comments
Category: Blog, Links, Physics Books