So Christmas time is upon us again and, let's be honest, it's a wonderful time, but choosing the right gifts can be a bit of a headache. And since last year a similar compilation of gifts turned to be really popular, let's take a look at some great gifts that every nerd would love. As we did last year, let's start with some cheap and symbolic gifts and move on to more expensive ones.
Gifts for Kids
These simple and cheap science kits offer a first taste of science to your kids, which can often grow into a life long interest. So here's a few gifts that you might like.
The first science kit offers an experience of basic chemistry with a colour-changing volcano, a sunset in a test tube, jiggly crystals and other fun experiments.
My First Mind Blowing Science Kit (ages 4 – 8)
Smithsonian Mega Science Lab (ages 10 – 15)
Smithsonian Mega Science Lab kit offers six big areas of study: volcanoes, weather, Earth model, eco dome habitat, crystal growing, and a dino dig. All of the experiments come with detailed instructions. Best for ages 10 – 15.
Clocks
Science-related clocks can offer a cheap treatment for your headache caused by a daunting search for Christmas gifts. Here's a few of them.
Science Board Games
Sometimes there's nothing better than spending a few hours with your family or friends playing a board game. And, as you might guess, there are hundreds of great board games focusing on various topics in science.
The first recommendation is the good old Monopoly. The Night Sky edition, however, offers the well-known Monopoly experience with a twist — you travel through space and buy planets, comets or even galaxies with an aim to beat your enemies in this financial cosmic race. The game comes with six custom pewter tokens (Meade telescope, Hubble space telescope, binoculars, radio dish, an observatory and a Mars Rover) and custom dice.
Mars 2020 board game will test your knowledge of astronomical science while you'll navigate the board trying to win the race to planet Mars.
Advanced & (a Bit More) Expensive
Here we have a few gifts, which are a bit more expensive, but I can assure you — they'll make every science nerd happy.
Let's start with a gift, which is recommended for ages 8-12, but I think it's safe to say that any engineer would love having it. It's a remote-controlled spy robot, which is customizable with hundreds of aps available online. TRAKR offers high quality sound and video plus cyborg and night vision. In addition, hundreds of free aps for the TRAKR can be downloaded online.
The second recommendation is a digital 5 MP microscope. This Celestron microscope comes with a 5 MP camera, a 3.5″ LCD screen and a rechargeable lithium-ion battery for use in the field. It can magnify up to 160x using the LCD screen and 200x when using the computer screen. In addition, you also get a Portable Capture Pro software with measurement feature, which guarantess countless hours of fun observations.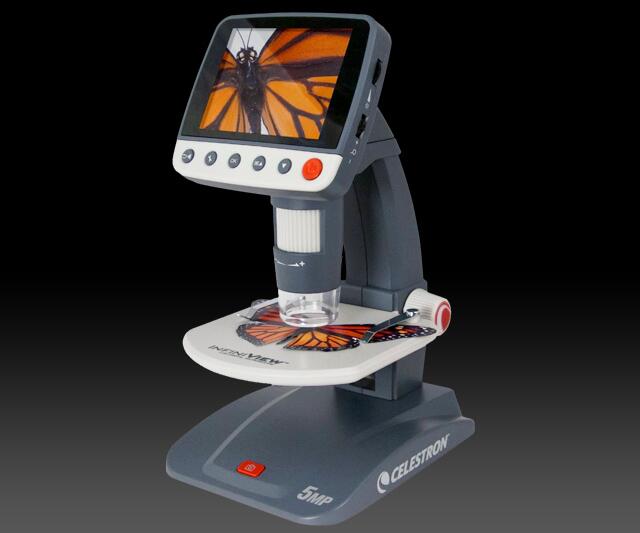 Celestron 5 MP LCD Digital Microscope
Last, but not least we have a telescope lens than can be hooked up to your iPhone smartphones. There is variety of lenses than you can use. The one pictured below has a 50x magnification and comes with a mini tripod. If the 50x lens is a bit too excessive, check out some other less powerful lenses below and here.
50x Zoom Optical Telescope Lens for iPhone 5 & 5s
Comments
comments
Category: Links