Quantum mechanics has a reputation of being one of the strangest  fields of physics. After all it's the field that discovered wave-particle duality, particles being at two places at once and other weirdness. Probably that's why recently books about quantum physics were so popular. So let's check out one of the newest and most popular books on this subject – "The Quantum Universe by Brian Cox & Jeff Forshaw.
Basic Info
Hardcover: 272 pages
Publisher: Allen Lane; First Edition edition (29 Oct 2011)
Language English
ISBN-10: 1846144329
Average Amazon Customer Review: 3.8 out of 5 stars (97 customer reviews)
Amazon Bestsellers Rank: 236 in Books (See Top 100 in Books)
About the Authors:
Brian Cox is a particle physicist, TV personality and a famous popular science author. He is a professor at the University of Manchester and currently works at the ATLAS experiment at the Large Hadron collider at CERN near Geneva, Switzerland.
  Jeff Forshaw  is a professor of theoretical physics specialising at the University of Manchester. He has received a Physics Maxwell Medal for outstanding contributions to theoretical physics. Besides his academic achievements Jeff Forshaw is also a popular physics author.
About the Book:
In The Quantum Universe, Brian Cox and Jeff Forshaw approach the world of quantum mechanics in the same way they did in Why Does E=mc2? and make fundamental scientific principles accessible—and fascinating—to everyone.
The microscopic realm has a reputation for weirdness, bringing a vast number of profound misunderstandings. According to the authors there is no need for quantum mechanics to be viewed this way. There is a lot of mileage in the "weirdness" of the quantum world, and it often leads to confusion and, frankly, bad science. This is where "Quantum Universe" comes into play seeking to shed some light on the mysteries of quantum world. Cox and Forshaw did an amazing job explaining the paradoxes of quantum mechanics in easy to comprehend style without ruining the fun for an everyday reader.
The quantum mechanics of The Quantum Universe provide a concrete model of nature that is comparable in its essence to Newton's laws of motion, Maxwell's theory of electricity and magnetism, and Einstein's theory of relativity. The authors also did a great job at looking back at the history and evolution of quantum theory.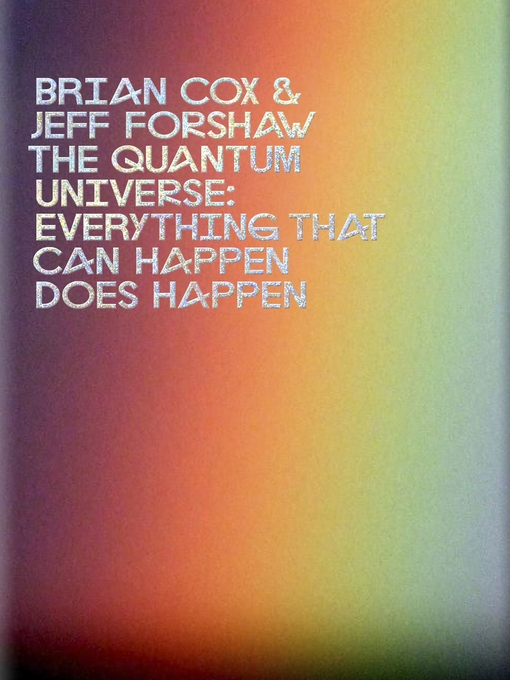 Links:
1) More books and info on Brian Cox
2) The Quantum Universe on Amazon:
Comments
comments
Category: Physics Books