"The Beginning of Infinity: Explanations That Transform the World"  is a popular book by a  physicist David Deutsch from the Oxford University.  This book digs deep in to the root of the evolution of science – ever developing scientific theories and explanations. As David Deutsch says – only the laws of physics are the limit of what we can achieve. So let's look closer at this popular book and see what exactly it is about.
Basic Info
Hardcover: 496 pages
Publisher: Allen Lane (31 Mar 2011)
Language English
ISBN-10: 0713992743
Average Amazon Customer Review: 4.0 out of 5 stars  (18 customer reviews)
Amazon Bestsellers Rank: 209,893 in Books (See Top 100 in Books)
About the Author:
 David Deutsch is an Israeli-British physicist at the University of Oxford. He is a non-stipendiary Visiting Professor in the Department of Atomic and Laser Physics at the Centre for Quantum Computation (CQC) in the Clarendon Laboratory of the University of Oxford. He pioneered the field of quantum computation by being the first person to formulate a description for a quantum Turing machine, as well as specifying an algorithm designed to run on a quantum computer.
Short Review:
In this new book David Deutsch argues that scientific knowledge rests on ever improving theories and scientific explanations. Thus the secret of not only scientific but also all other development lies in developing more sophisticated explanations. Only laws of physics, according to David Deutsch, are our only limitations in achieving anything we want. Furthermore, he discuses the ever going evolution of science and scientific theories and the reasons behind this progress.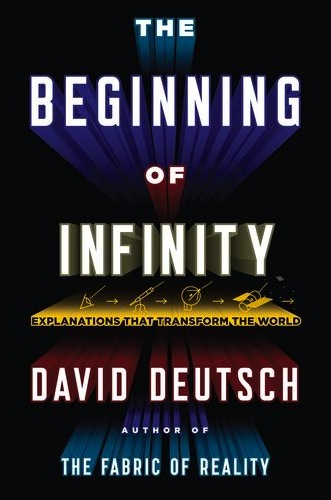 Links:
1) More books by David Deutsch
2) The Beginning of Infinity on Amazon:
Comments
comments
Category: Physics Books